Infralux s.r.o. focuses on the reconstruction of public lighting as well as the financing and realization of various projects in the field of infrastructure.
PROPOSAL FOR THE RECONSTRUCTION OF PUBLIC LIGHTING TROUGH EXCHANGING LUMINAIRES WITH MORE EFFICIENT ONES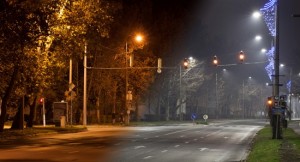 The reconstruction is done through a delivery contract lasting roughly 10 years or more based on the viability and with securing of complete financing
– Guaranteed energy savings in the amount of 40%-60%-80% measured by a technical audit.
– The reconstruction will be financed by the savings on energy costs in such a way that the city/village will pay its current energy costs, and only cca. 20%-40% will cover the new energy costs; the rest will cover the supply of credit. The sum of the two, delivery contract and energy, will never be more than the price of the original electricity costs.
– 10 year maintenance guarantee, maintenance included in the price of the contract.
– 10 year guarantee on luminaire by manufacturer, lifetime of a luminaire is 100 thousand hours, or 25 years.
For the Initial audit we require:
– Yearly maintenance fees
– A record of all lighting by type and amount
– Last year's billing invoices from sampling points